Until now, anyone who wanted to buy exclusive, storable wine that promised a profit was faced with space problems and high expenses. Wine tokens now open the speculation with wine for everyone. Tokenization is not only in vogue for classic cars, real estate and art, but increasingly for fine wines as well.
When you buy wine tokens, you don't own the whole bottle, but you do own a certain portion. If the value of the wine increases, you benefit as a co-owner. But be careful: Fine Wine Investment should be seen as a long-term investment. If you speculate on quick profits, you are at the wrong address.
For whom are wine tokens suitable?
Providers sell the tokenized wine bottles via their platforms to retail investors also in America, England and worldwide. Afterwards, investors trade the wines and sell them with high profits in the best case. Are you also thinking about buying wine tokens? Then the following characteristics should apply to you:
You are familiar with wine as a consumer product
You are willing to accept the risk of this financial investment in wine tokens
You are not dependent on the invested money and do not want to consume the product
You have risk tolerance
Tip: Invest a maximum of three percent of your net assets in exquisite wines.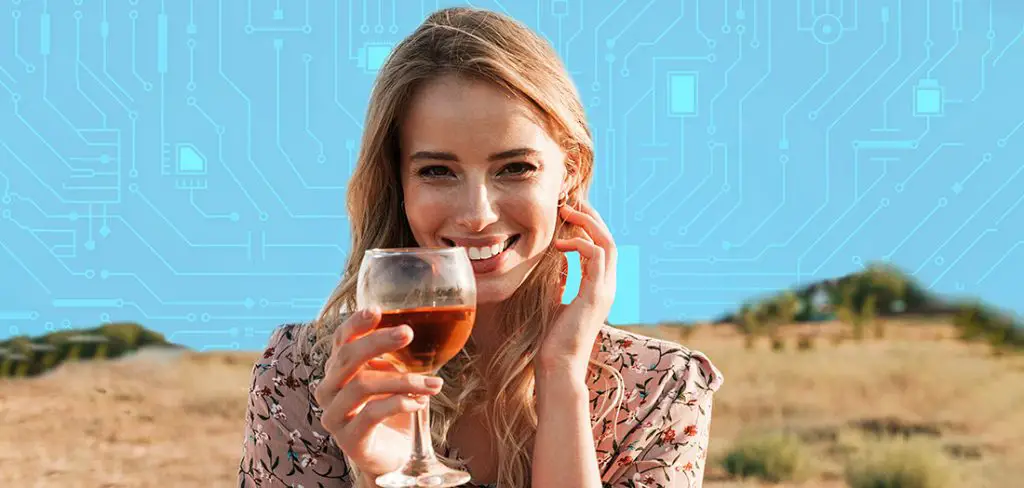 Wine market with sales growth
Overall, the wine market is considered robust and stable in value. The interest and demand for wine are also increasing in America, England and worldwide. And this is happening every year and worldwide. According to Statista, sales in the wine segment will be around 293,391 million euros worldwide in 2021. For 2025, the economic statisticians forecast a market volume of 464,045 million euros. An annual sales growth of 12.4 percent. This means that high returns can generally be expected. As soon as the wines are sold, you profit from this increase in value.
Investing in wine tokens?
Wine as an investment offers some good conditions: Wine has a positive long-term performance for investors. The wine supply is limited, the demand is constantly increasing, the market is transparent. Wine is a material good, consumption is steadily increasing. The investment in wine can be seen as independent from the stock market, so no negative effects are to be expected in case of economic crises.
The consumption of wine reduces the supply. The rare vintages of wine thus become even rarer. The quality of the wines increases with the time, thus the prices rise. The global demand for fine wine also increases. The supply quantity, on the other hand, remains unchanged, as wineries have limited capacities and the exclusive wine-growing regions are fixed. Wine tokens stored on the blockchain protect against falling victim to counterfeiting. Especially with high-priced vintages, plagiarism is a common problem. Combining wine on the blockchain is a real value-add for you as an investor.
Fine Wine sales: 5.1 billion
The Liv-ex Fine Wine 100 Index is the industry's recognized benchmark. It shows the price performance of the 100 most sought-after wines. The performance of the Liv-ex 100 can be compared to the DAX 30 and other major stock indices. Wine has seen more appreciation than stocks over the last 30 years. Global Fine Wine sales were 5.1 billion euros in 2020. "The market benefits from extremely low volatility and above-average appreciation," says Finexity CEO Pauls Huelsmann. Finexity offers tokenized wine as a market portal. "Over the past ten years, the value fluctuation of the fine wine market has averaged 5%. During that time, you could see consistent returns of over 13% per year," says Huelsmann.
Vineyard acreage by country 1990 – 2019
| | | | | |
| --- | --- | --- | --- | --- |
| Country | 1990 | 2000 | 2010 | 2019 |
| Spain | 1532 | 1174 | 1082 | 966 |
| China | 123 | 283 | 539 | 855 |
| France | 939 | 917 | 818 | 794 |
| Italy | 1024 | 908 | 795 | 708 |
| Germany | 95 | 105 | 102 | 103 |
| Austria | 58 | 51 | 50 | 48 |
| Switzerland | 15 | 15 | 15 | 15 |
Source: German Wine Institute
Risk: Blockchain is not yet fully developed
As with any financial investment, there are risks involved in buying wine tokens: The technology of the blockchain is not yet mature – the blockchain tokenizes the wines. In addition, there are dangers such as legal uncertainty as well as currently insufficient information and education of consumers. Moreover, wine is not as liquid as other asset classes: As investors, the noble drops usually cannot be sold with one click. Another risk: The high prices attract counterfeiters and pave the way for wine fakes.
The consumer protectionist warns
What opportunities do wine tokens offer investors and consumers? Does the business with wine make sense or are there dangers lurking? "Wine tokens provide retail investors with easier market access than stocks. However, this type of investment is still in its infancy," explains Markus Latta, specialist team leader for financial services at VerbraucherService Bayern im KDFB e.V. (VSB). It lacks regulation by the legislator. "Investors lack legal certainty."
That is why fraudsters are to be reckoned with, he said. "They try to pull money out of the pockets of consumers and investors with big promises," says Latta. For laypeople, it is very difficult to separate the wheat from the chaff when it comes to tokenizing valuable goods such as wine and corresponding offers, he adds. "Even consumer protection professionals can reach their limits here." His tip: "Make sure that a website has classic contact details such as an imprint, address and telephone number." But even these features are no guarantee of seriousness, he says. Therefore, in case of doubt, one should rather refrain from investing.
Fraudsters are to be reckoned with. They try to pull with large promises the money from the bag of the retail investors.

Markus Latta, specialized team leader for financial services with the consumer service Bavaria in the KDFB d.V. (VSB).
Worldwide providers of wine tokens
Wine is currently still a niche token offering. Nevertheless, there are already some providers who trade in tokens for wine and sell the tokenized wine or provide platforms for this. Not all providers are subject to a certain regulation. Thus, it is worth taking a close look at each offer before you make a purchase.
FAQ – Frequently asked questions
Who owns the tokenized wine?
With tokenization, each bottle of wine is fragmented into many tokens via the blockchain. For example, if you purchase one percent of a rare bottle, you also own one percent of the wine. However, you still can't drink the fine wine because you are not the sole owner. The wine is owned by all investors who have invested in the wine tokens.
Where do tokenized wine bottles store?
Tokenized wine is stored at the suppliers or directly at the winery under professional conditions. This means: air-conditioned and protected from external influences. The suppliers also insure the wines against damage and value-diminishing conditions.
Do I have to be a wine connoisseur to invest in wine tokens?
Yes. It is recommended that you are familiar with the subject of wine. This way you can better distinguish real rarities from ordinary bottles. As a connoisseur, you move unerringly within the large selection of wine offers and invest consciously in certain vintages.
How are wine tokens different from stocks?
Although wine tokens are comparable to shares, they differ. And that is in how ownership is recorded. The documentation of a share ownership is done in a database, the owner also receives a paper certificate. Wine tokens, on the other hand, store it on a blockchain, and they can be divided into different classes. Depending on the class, the voting rights or the profit share are determined.