Diamonds are not only beautiful. Investors also benefit from a favorable market situation for these precious stones: stagnating supply meets rising demand. According to a study by Berenberg Bank, global production has almost tripled since 1980. Rough diamonds nevertheless remain a scarce commodity. Brilliantly cut, they have so far been affordable only for a few. That is changing. Because there are now tokenized diamonds thanks to blockchain technology.
Investing in tokenized diamonds
Tokenization of diamonds also offers investors in America, England, and around the world the opportunity to invest directly – even on a small budget. Crypto platforms have discovered superstones as a new asset class. As with other tokenized tangible assets – for example, cars, tokenziation of real estate, paintings – with tokenized diamonds, private investors participate in the investment object with a certain amount.
The platform does the funding and "chunks" the diamond into tokens. Investors have their proportional ownership in their wallet and can dispose of it on the blockchain. At the end of the scheduled investment period, the platform sells the diamond. American or English investors get their pro-rata profit paid into their wallet. On crypto exchanges, they can also sell their diamond tokens beforehand
This speaks in favor of a diamond investment
Diamonds are safe from inflation and stable in times of recession.
Diamonds concentrate high asset values in minimal space.
Polished diamonds have low volatility.
There is virtually no correlation to other asset classes. Therefore, diamonds are very suitable for portfolio diversification.
The performance of diamonds has been relatively stable in the past.
Forecasts for future performance are positive.
Limited amount of extractable stones
Diamonds are where kimberlite rock is found. Most of the world's kimberlite deposits are distributed among Russia, a few countries in Africa, Canada and Australia. In the last 25 years, 10,000 new kimberlite deposits have been discovered, according to the Berenberg study. However, less than one percent of the sites have passed the economic feasibility test, it said. On average, it takes five to eight years before a mine begins commercial operations in an identified target area, it said. Investment during this long lead time is high. As a result, no major mine has been added since 1996.
Scarce resources – higher prices
Diamond expert Heinz-Joerg Jansen is one of only three certified German traders on the Antwerp Diamond Exchange. He notes an increasing scarcity of resources. "This could subsequently limit the availability of certain diamond types." Several small mines have opened in the last 20 to 25 years, he said. "But they can't begin to make up for what will be lost in exploited deposits," Jansen says. And: "It's especially bad for colored diamonds." Australia's Aryle Mine, which produces 90% of the so-called "fancy pink," has been closed since November 2020. "This excess demand is expected to drive up prices."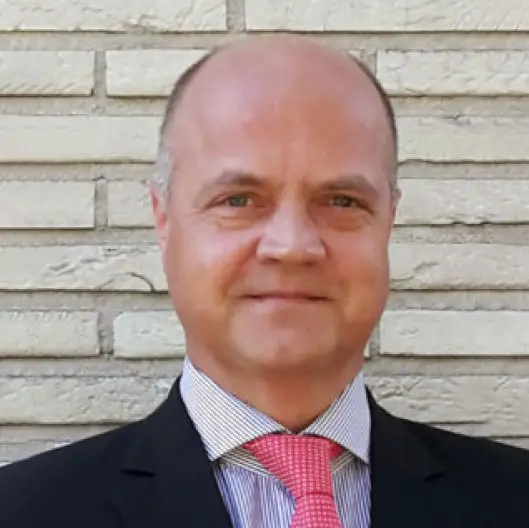 Diamond resources are becoming scarcer. Colored diamonds are particularly affected. That will drive up prices.

Heinz-Joerg Jansen, Certified Trader at the Antwerp Diamond Exchange
Investors must consider risk of loss
At first glance, it is logical for investors to want to profit from the price increase. But the brilliance of the stones could be dangerous for them. That's because the diamond market remains extremely risky for investors. For the following reasons:
Since time immemorial, luxury goods have reacted to sudden economic slumps with enormous price drops.
Those who have to sell their stones just then, because they urgently need money, may make a loss.
In addition, diamonds are also subject to trends. A certain cut may be worth less in a few years.
Blood diamonds: Conflict stones from war zones
The diamond industry has been rocked time and again by "blood diamond" scandals. The Kimberley Process (KP) was supposed to put an end to the illegal mining of stones from war zones. Nevertheless, human rights violations continue to occur in the diamond industry to this day. But there is reason for hope to resolve the diamond conflict: Blockchain, which also enables the tokenization of stones, is at the center of it. It can be used to transparently map supply chains and trace raw materials.
FAQ – Frequently Asked Questions
Where can I buy tokenized diamonds?
The Hamburg-based Finexity AG has already successfully completed the first funding on its platform and tokenized the single-carat "Fancy Pinku". In the future, you as an investor can invest in further tokenized diamonds on the platform. It can be assumed that there will soon be more providers.
How can I recognize a tokenized "blood diamond"?
Since 2003, every rough diamond must have a Kimberley certificate. This certifies that it is not a stone from a war zone. However, the Kimberley system is repeatedly criticized by human rights organizations. Supply chains are by no means always as transparent as required. As an investor, you should find out exactly where a diamond comes from.
Investment in tokenized diamonds – what are the risks?
With any diamond investment, the following applies: there is always only historical data. It is impossible to predict the actual price trend. Even if natural resources are scarce today: If a new deposit is discovered, prices can collapse quickly. The danger is that you will make losses.
Who offers tokenized diamonds?
The market for tokenized diamonds is developing. These companies are playing a role in expanding the new asset class – or could do so in the future
Hamburg-based Finexity AG has shown that diamonds also work as a tokenized asset. The company was able to successfully place the first tokenized diamond within a short period of time.
Cologne-based fintech GTS recently started offering crypto gold through its platform Heygold. The company plans to tokenize diamonds (see our explanation: how to buy diamond tokens) later this year as well.
Swiss-based Sygnum Bank's end-to-end tokenization solution also allows tokenization of diamonds.
Global diamond production 2020
| | | |
| --- | --- | --- |
| Country | Quantity in carats | Value in $ |
| Russia | 31.186.550,59 | 2.254.886.568,57 |
| Botswana | 16.940.705,00 | 2.521.363.106,00 |
| Canada | 13.103.545,77 | 929.282.614,88 |
| Congo | 12.743.355,19 | 89.285.337,96 |
| Australia | 10.945.135,55 | 876.142,53 |
Source: Kimberley Process
Famous stones – amazing facts
The Cullinan diamond is the largest diamond of all time. It weighed 3106 carats – 621.2 grams. Diamond cutter Joseph Asscher split the rough diamond into 105 stones in 1908 – 96 small and nine large. The latter are now in the Tower of London as part of the British Crown Jewels.
The "Pink Star" is the most expensive diamond ever to go under the hammer at auction. Hong Kong's Chow Tai Fook Group paid Sotheby's exactly $71.2 million in 2017 and renamed the stone "CTF Pink."
"The Key 10138" is in a different league with expected proceeds of 15 million US dollars. Nevertheless, it can go down in history: as the most expensive physical object to date that can be paid for with cryptocurrency. Sotheby's makes it possible.
From the Earth's Interior: How Diamonds are formed 

 diamonds, like all natural diamonds, were formed at some point in the Earth's mantle. At depths of 250 to 800 kilometers, extreme heat and pressure conditions prevail. Perfect for crystallizing carbon. The valuable stones are only accessible to humans at the earth's surface. They have to get there very quickly and at very high ambient temperatures. Otherwise, they decay into worthless graphite. Only a certain type of volcanic activity makes this possible. In this process, so-called "kimberlitic" magma shoots to the surface in vertical volcanic vents and solidifies. The trapped diamonds are then found in such "kimberlite pipes"