Until now, the noble thoroughbreds were reserved as a luxury for an exclusive (money) elite. The most expensive racehorse in history, Fusaichi Pegasus, changed hands in 2000 for a reported $60 million. The races themselves are also highly endowed: The winner of the traditional Kentucky Derby received prize money of $1.86 million in 2020.
Yielding gallopers from the USA, UK or Japan
It is true that by far not every promising horse brings such profits. But some English thoroughbreds have gone down in racing history as high-yield gallopers. The greatest success stories come from Australia, the USA, Hong Kong, Japan and Great Britain, where horse racing has always been both a popular sport and a royal event.
Continental European racing teams, on the other hand, cannot keep up with the world's best. In 2018, for example, all German gallopers together earned 6,780,324 euros in prize money abroad. However, they do not play a role in the TOP 20 prize money earners. The Australian super mare Winx galloped more than twice that amount in the course of her five-year career: 14.5 million US dollars. By the way, the owner had bought her for less than one sixtieth of that.
Tokenizing racehorses on the blockchain?
Racehorses have only been available as an investment to wealthy individual investors or through syndicates. That works well for manageable communities of owners. Now, resourceful companies want to make racehorses available for "swarm investments" as well: Interested investors are to acquire shares in the animals via horse tokens.
The tokenization process in the case of horses is different from that for classic cars, for example. A number of parameters play a role in the design of security horse tokens, as international business lawyer and founder of ThinkBlockTank Andrea Bianconi points out. Tokenizing horses via the blockchain is complex, he says: "What to digitize on the blockchain and in what form is far from obvious," he says. The ultimate tokenization model for racehorses has yet to be found, he adds.
The illiquid tangible asset "racehorse" gets liquidity through tokenization. That helps the sport of galloping grow.

Andrea Bianconi, business lawyer and founder of ThinkBlockTank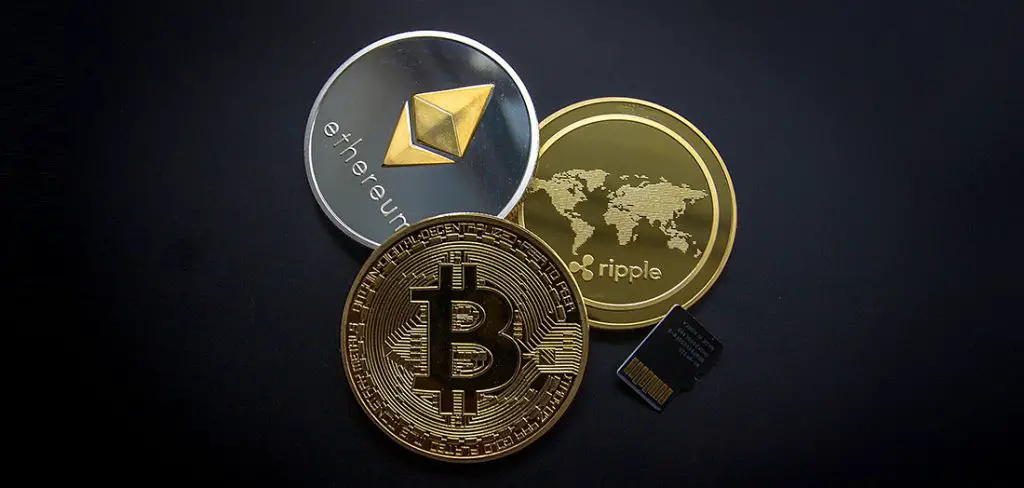 Ambiguities remain
The only question is: Can a horse be maintained by a decentralized community of security token owners? What rights arise from horse token ownership? It is also unclear how owners will deal with rising maintenance costs. Owners in England or America must factor in a significant financial outlay of $20,000 to $40,000 per year to maintain a racehorse. Is there any assurance that token owners will meet the obligations of their investment even if unexpected costs arise?
Several tokenization attempts
Two failed attempts to tokenize racehorses point to a problematic environment. One example is Swiss lifestyle investment platform Tend. Its founders announced in 2018 that they would partner with UK-based Highclere Thoroughbred Racing to tokenize thoroughbreds on the blockchain. HTR has been bringing together racehorses and owner communities in syndicates since 1992. The project did not materialize. It is not known why.
Another example of the difficult road to horse tokenization is TRExchange. The company launched in 2018 as the "first blockchain-based global trading platform for racehorse ownership rights." According to the roadmap published online, the Australian company aimed to have 50 gallopers tokenized in the same year. However, legal and regulatory difficulties have so far kept the project on hold. "We hope that our lawyers will soon find a solution and the portal will be able to launch," said Derek Tam, founder and CEO of TREX Group.
Tokenization: similar to horse syndicates
Racehorses traditionally have many owners: in the thoroughbred racing scene, investor syndicates were commonplace before tokenization and resourceful businessmen discovered them for themselves. Specialized companies have always brought together a few dozen proportional owners in so-called "syndicates". Racing enthusiasts can thus finance horse ownership and shoulder the risks together. They share costs and profits.
Shares in horses as crypto tokens
The latest effort to push the tokenization of racehorses is coming from Australia again. This time with support from Hong Kong. The International Racehorse Owners Network (IRON) is looking to revolutionize racehorse ownership in a global blockchain initiative. This was reported in April by ANZ Bloodstock News, an Australian trade newspaper for the thoroughbred industry. IRON wants to sell digitized shares in racehorsesas crypto tokens. The company plans to market the tokens later this year.
The prospects for tokenized horses
Blockchain expertAndrea Bianconi sees tokenization as an effective tool for the "niche market" of galloping as well. Tokens could map the various economic claims involved in owning a racehorse and make them digitally available. Sooner or later, he is convinced, racing stable operators would understand the concept. "Tokenizing assets like racehorses offers a lot of advantages. It makes it easier to manage the asset. It gives security in terms of ownership rights. And it makes property rights transferable." The otherwise illiquid tangible asset "racehorse" would thus get liquidity. That will help the sport of galloping grow and bring investment in racehorses to a larger investor base, he said. Retail investors may soon be able to invest in more than just cars, art and wine on the crypto market. They'll also be able to invest in tokenized racehorses.
FAQ – Frequently Asked Questions
What are the opportunities for retail investors in tokenized racehorses?
Depending on the tokenization model, token owners receive a return. For example, shares in future prize money, profits from breeding or a sale of the horse. Token owners can also gain access to exclusive racing events. Thanks to tokenization, investors can acquire shares in racehorses even with small amounts.
What are the risks of investing in tokenized racehorses?
Racehorses are a risky investment. If a tokenized horse suffers illness and injury, these costs quickly mount up. A broken bone can mean the sporting end and thus the loss of the investment. Assessing the expected return on a yearling (young horse) is difficult, even for experts. Uninformed private investors must rely on the expertise of specialists. A horse is not an investment good like real estate. It is a living being. The physical stress in galloping is great. The psychological pressure is also high – often too high for many horses.
This is how an investment progresses to a return
A traditional investment in racehorses takes place in several steps and starts with the purchase of the horse. In the active racing career, from about three years, the return phase follows. The investment proceeds in the following steps:
Purchase: investors buy horses at one year old at one of the major yearling auctions.
Training: Two-year-old Thoroughbreds begin training in the racing stable.
First race: The trainer decides when a horse runs its first race. About one third of the thoroughbreds start at least once when they are two years old. In Germany, more than three starts at this age are rare – unlike in England, for example.
The first two years of racing: In the first two years of racing, it is usually possible to see how great the potential is. This has an effect on the increase in value. Many investors sell racehorses after two years and realize the profit.
Active racing career: During this time, owners benefit from prize money. How many years a horse races depends largely on individual disposition. Some horses end their careers at four years. Others run successfully until they are ten or eleven.
Breeding: After their active careers end, racehorses bring regular returns to their owners in breeding.
Racehorses: The top 20 earners
| | | | |
| --- | --- | --- | --- |
| Horse | Born | Victories | Prize money £ |
| Winx AUS | 2011 | 37 | 14.5 Mio. |
| Arrogate USA | 2013 | 7 | 13.6 Mio. |
| Almond Eye (JPN) | 2015 | 12 | 13.4 Mio. |
| Thunder Snow (IRE) | 2014 | 8 | 12.6 Mio. |
| Gentildonna (JPN) | 2009 | 10 | 12.2 Mio. |
| Orfevre (JPN) | 2008 | 12 | 12.2 Mio. |
Source: Thoroughbred Racing
Noble steed with profitable double career



Successful racehorses not only earn large sums in prize money. Beyond their active career, they provide their owners with considerable profits in breeding. Stud fees for thoroughbred stallions can amount to more than 500,000 euros - for a single "start," mind you. The industry does not know price volatility, as the racing portal TRC reports. One had expected in view of the pandemic with price collapses. Last year, however, the cover prices proved to be economically stable. The booking calendars are full for the majority of stallions - without price reductions. Even mares that no longer race are attractive for their owners in breeding: Once a year, there are valuable offspring.